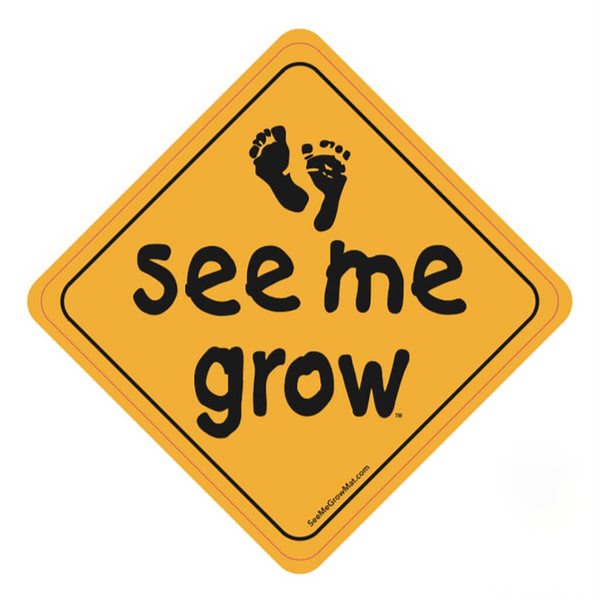 Baby Magnet - See Me Grow
Baby on board, Bun in the oven, See Me Grow and Baby in my Belly magnets are just a few unique fun magnets. It's a beautiful way to express sharing caution is your solution for a pregnant driver. This car magnet allows the pregnant driver to notify other drivers of the precious cargo that they're carrying inside while operating this vehicle.

This is also a thoughtful pregnancy announcement gift.
Proud to say these are Made in the USA!
Free shipping on the first magnet. Will ship within 2 days of receipt.

• Handmade
• Width: 5 inches
• Height: 5 inches